First something about Thursday's gig at Mao. Snapline opened the show with electro-pop-rock and English vocals delivered in a "slowly going crazy" but yet charismatic manner. Next in line was what I came to see – Carsick Cars. As they entered I noticed that two of the members are actually shared with Snapline. The music, however, is not in the same genre. Rather, it's riffy and swingy rock with lots of noisy things in between. Some would call it indie rock I suppose.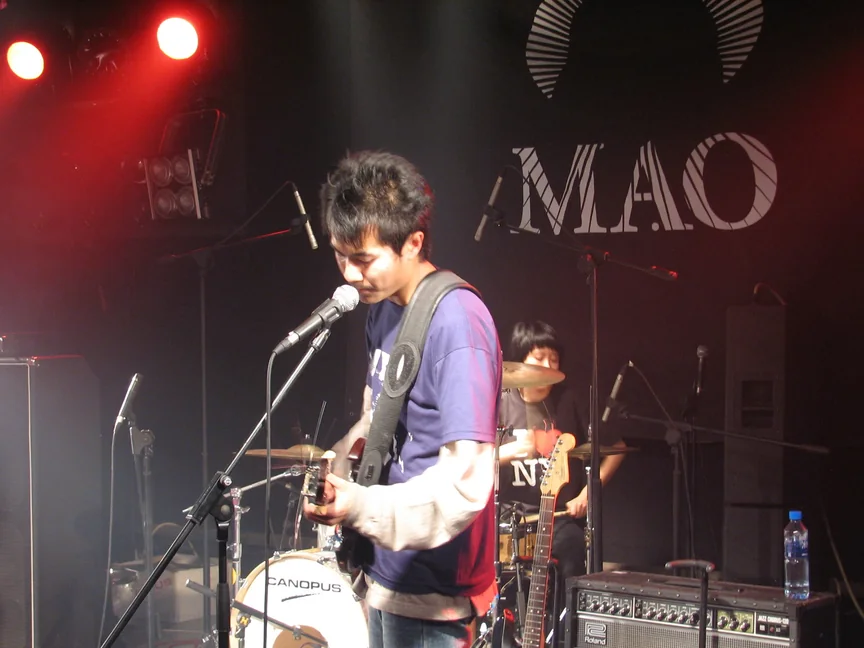 There were quite a few non-Chinese in the audience, a number of which formed a brief mosh pit to the horror of some Chinese visitors. "No thanks, I don't mosh." Unfortunately the band only played about 5 songs, but short is sweet I suppose. When they played the last song – 中南海 (Zhongnanhai) – every smoker in the audience bombarded the band with cigarettes while the rest of us shouted along with the not-so-hard-to-remember lyrics.
The main band was the Beijing girl punk band Hang on the Box, but as far as I'm concerned the gig was over. Afterwards I chatted a bit with the record label guy and bought an undisclosed number of copies of Carsick Cars' album. I sat in a couch until bassist 李维思 (Li Weisi) and drummer 李青 (Li Qing) turned up and signed my album. Li Weisi smoked Zhongnanhai and I waited a bit longer until guitarist/singer 张守望 (Zhang Shouwang) came along and made my album autograph-complete. I assure you that I'm not crazy, I just thought it would be neat...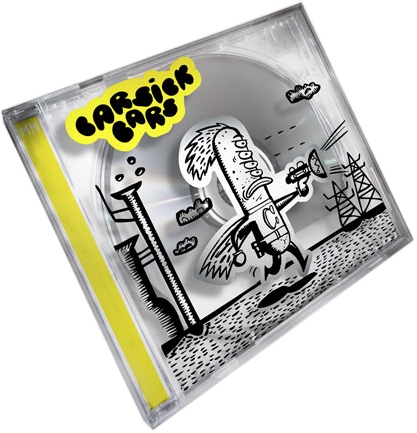 The album includes 7 songs in Chinese and 3 in English. I've been listening more or less non-stop and I do think it's really cool, especially 志愿的人 (Volunteer), 中南海 (Zhongnanhai) and 广场 (Plaza). The undisclosed number of copies that I have in my possession have a purpose, which is this: I will send a copy of Carsick Cars' album to anyone who requests it for free, with no conditions attached whatsoever. Just contact me and tell me where you want it delivered. When all my copies are gone I hope that there are an undisclosed number of new Carsick Cars fans in the world!
Copies delivered as of 2007-11-05:
China: 2
France: 1
The Netherlands: 2
Norway: 1
USA: 2
Disclosure: The original number of copies were actually only 4, but since there were so many who wanted the album I went to buy all the copies in a record store here in Beijing, bringing the total to 8. Despite my best efforts I have not been able to find any more, so at this time I can't offer to send any more. Nonetheless, I do hope that there are at least 8 new Carsick Cars fans on the planet now!
See also: