Finally, my thesis is completed and published! It is the product of work I did at Opera Software's Beijing office last autumn and I have spent a lot of time writing the thesis report and preparing the final presentation. In short, I've implemented a fancy type of stroke fonts by building on well-known vector graphics concepts and modern web standards. This type of font is especially well suited for Chinese characters, which is one of the reasons why I wanted to work in the Beijing office. (Admittedly, the main reason is that I love Beijing.) I am very satisfied with the results.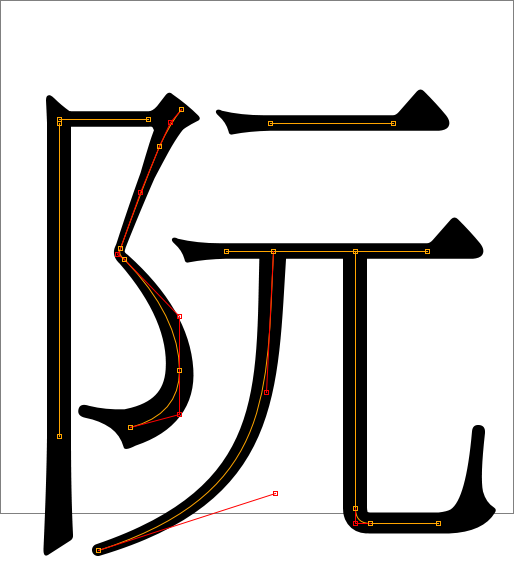 Personally, I think the most interesting part is the stroking algorithm and its possible use in HTML 5 Canvas and SVG. However, web standards move slowly so it's perhaps more likely it will be put to use in some other context first. Do read the report if you are interested in vector graphics and/or fonts.
Disclaimer: The views expressed are my own and not those of Opera Software.