I and my girlfriend Nga have just come back from a short vacation in Singapore. At least for me, previous visits have been focused on buying electronics, but this time it was a rather more Chinese experience, reminiscent of our time in Beijing. Our hotel was very close to the MRT (subway) which took us everywhere we wanted to go.
The first stop was obviously Orchard Street where Nga was shopping for clothes while I was primarily looking for Chinese music and books. My expression when I laid eyes on the 3-story HMV store is rather telling (taken covertly, I can't fake this kind of stupid).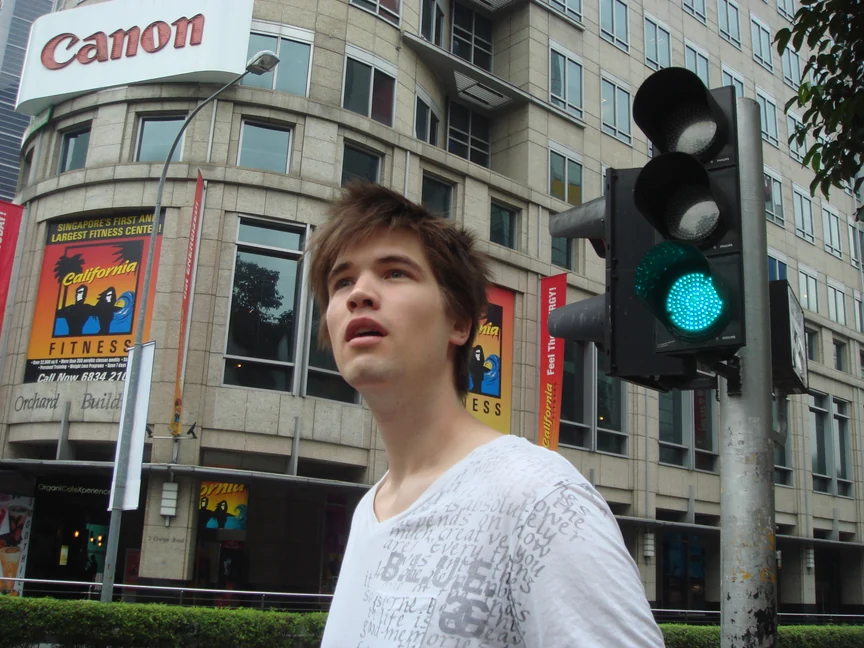 I spent many hours in the Chinese section and eventually bought some of my favorite albums by artists Mayday (五月天), Jay Chou (周杰倫) and Eason Chan (陳奕迅). At Kinokuniya I bought a traditional Chinese-English dictionary which I've been wanting for a long time (and couldn't find in Beijing).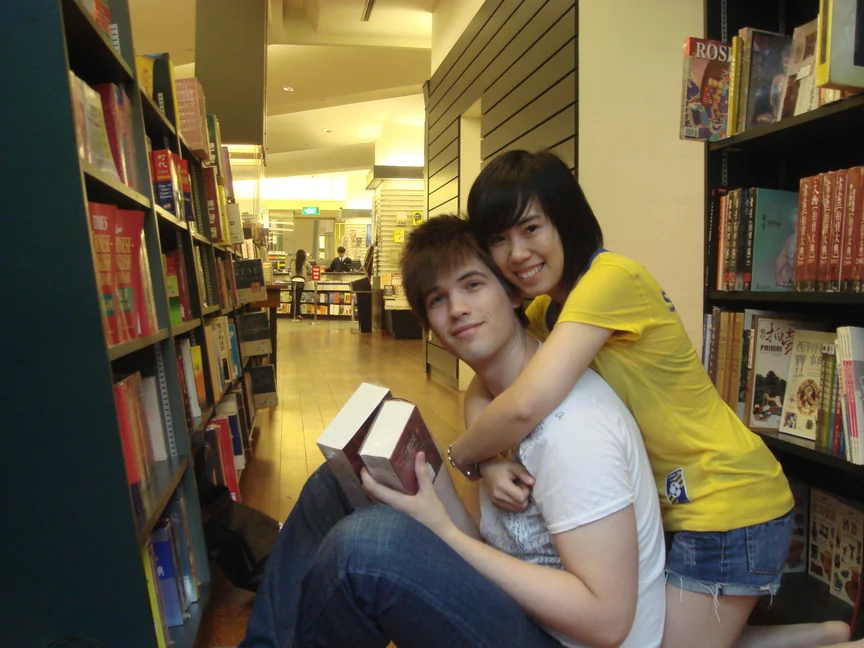 Nga was equally successful with the shopping agenda...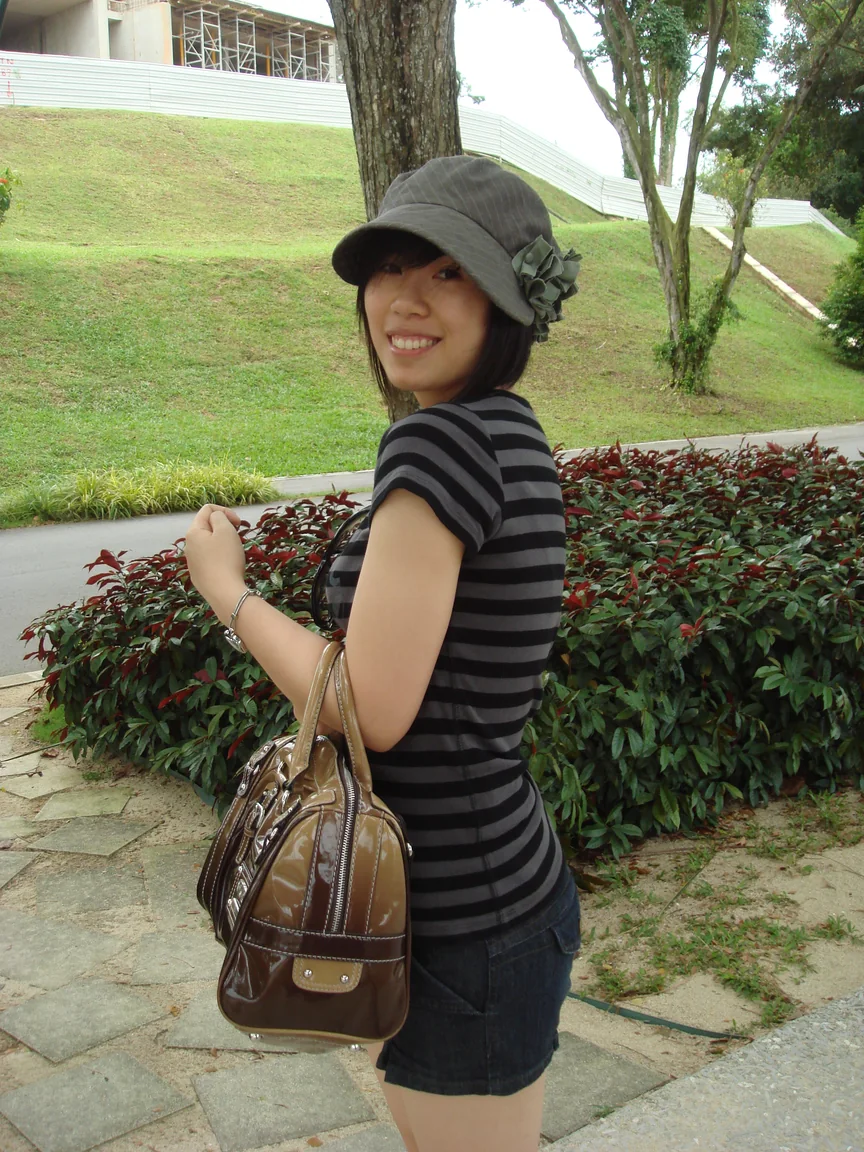 The above picture is taken on Sentosa, the gimmicky theme park island where we spent half a day. It's clearly intended for a younger audience, but what made it all worth the trip was seeing two Buddhist monks wearing 3D glasses riding the "Extreme Log Ride" simulator... (sorry no pictures)
One major point about going to Singapore was to be able to see John Woo's Red Cliff (赤壁) and that was not a disappointment. In Singapore it shows with both Chinese and English subtitles which is necessary as parts of the dialogue are in incomprehensible (to us anyway) classical Chinese. It's one of few movies where Nga hasn't fallen asleep and we recommend it to everyone! I'm eagerly waiting for part 2 which is supposedly coming in January 2009...
Everyone has to eat, which I happen to enjoy doing. At a restaurant called 麵麵俱到 I ate the best dumplings I have ever tasted: vegetarian open-mouthed dumplings (開口素餃).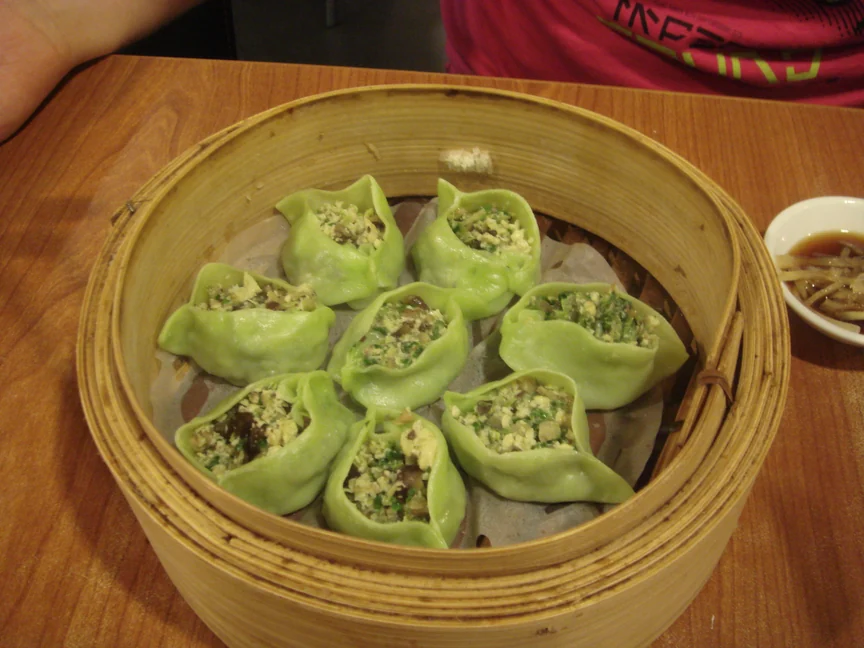 I've never eaten meat dumplings, but these dumplings were so good that I came back to eat them a second time. I asked the waiter about the origin of this kind of dumpling and she said it was something they had just made up. In passing she listed the ingredients, including eggs... I had actually thought it was ground tofu since it neither tasted like eggs nor had any visible yolk. The upside is that I won't have to go back to Singapore just for the food. The perfect vegan dumpling has yet to be found.
In summary, we had a wonderful time in Singapore, but it's nice to be back in Hanoi too. About Vietnam, I promise that some pictures are coming before I go back to Sweden...