Last Saturday I and Nga got married here in Hanoi. The temperature was a scorching 42°C, but still 450 guests (8 Swedish) defied the sun and came to share the day with us.
This was the first time I had ever seen Nga wearing make-up, so I was quite worried I might not recognize her. It turned out that I didn't need to worry at all, doesn't she look lovely?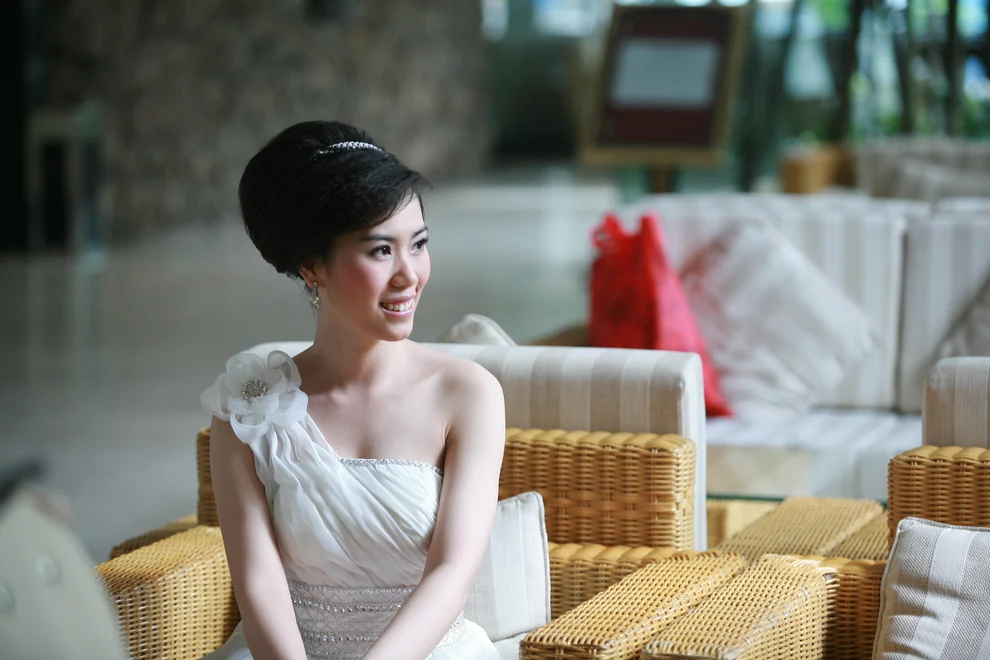 In the meantime, I was struggling to survive in the heat.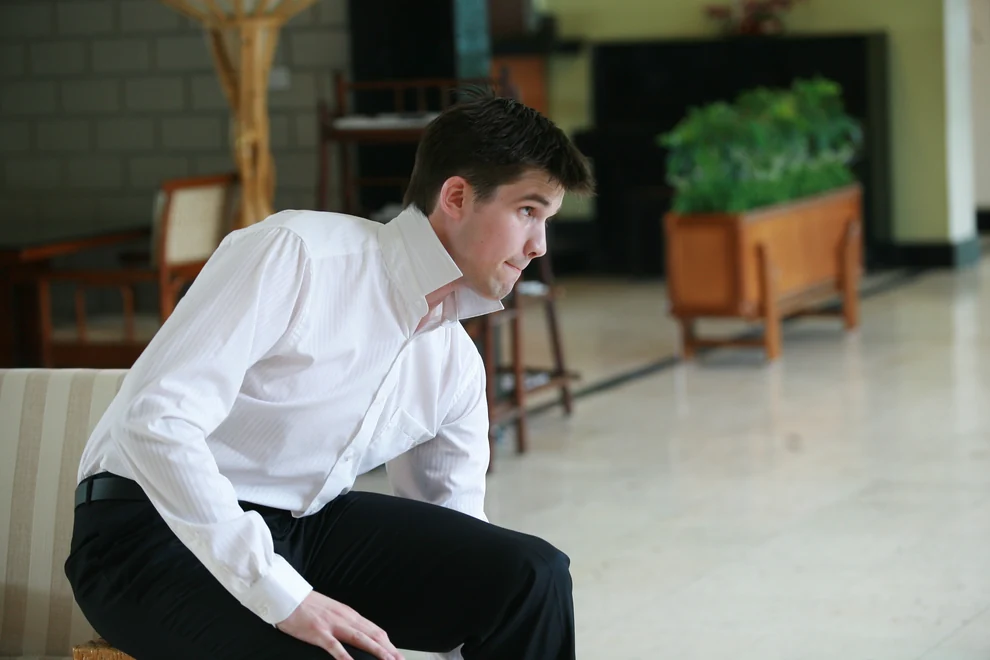 It was ridiculously hot outside in the sun, but we were able to get a few great pictures despite this.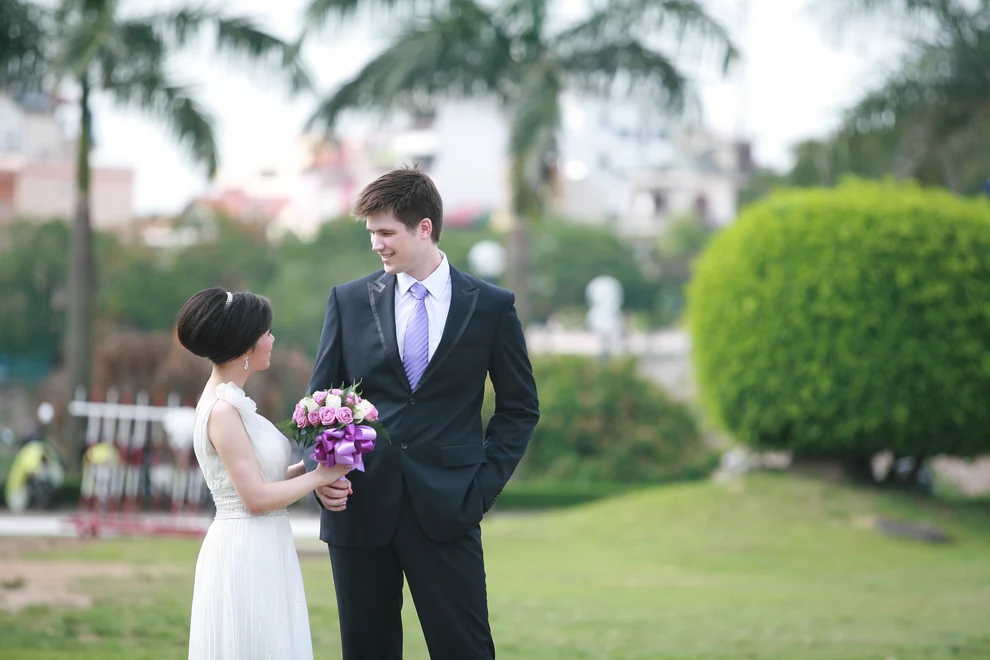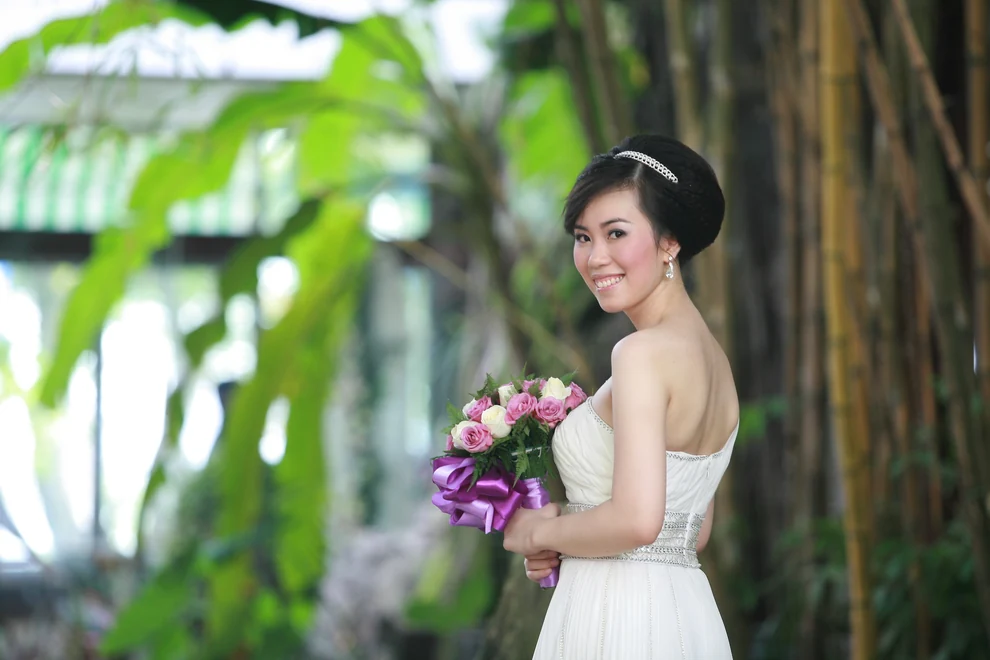 Our ceremony was neither traditionally Vietnamese nor Swedish, but rather something in between. Unlike in Sweden, the ceremony and dinner is in the same room, with the food already being on the tables before the guests arrive. Somewhat untypically for a Vietnamese wedding, we had a clear theme – purple. The florist did a great job!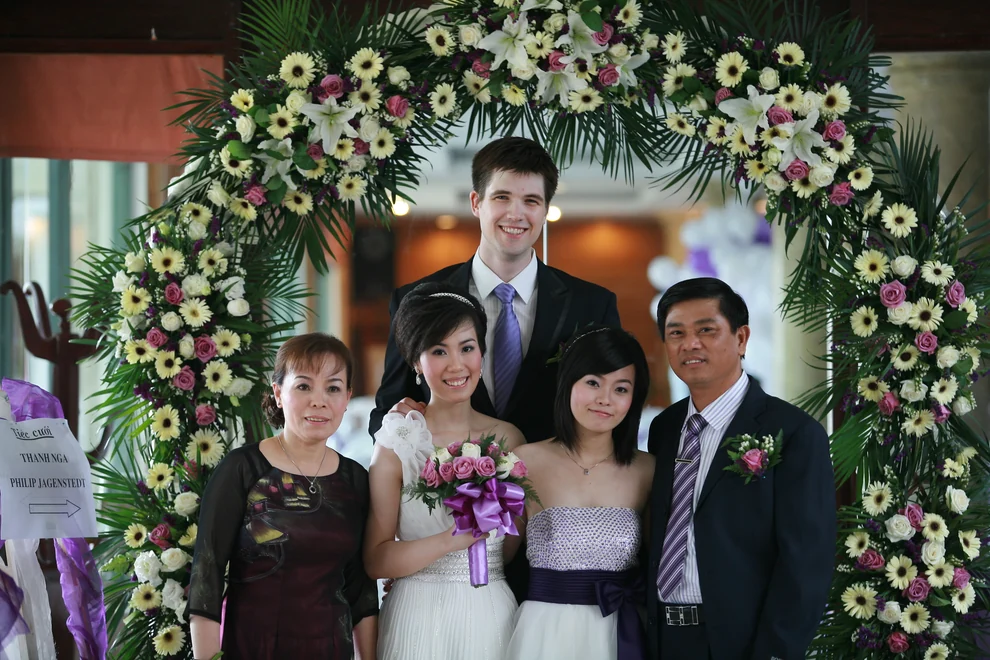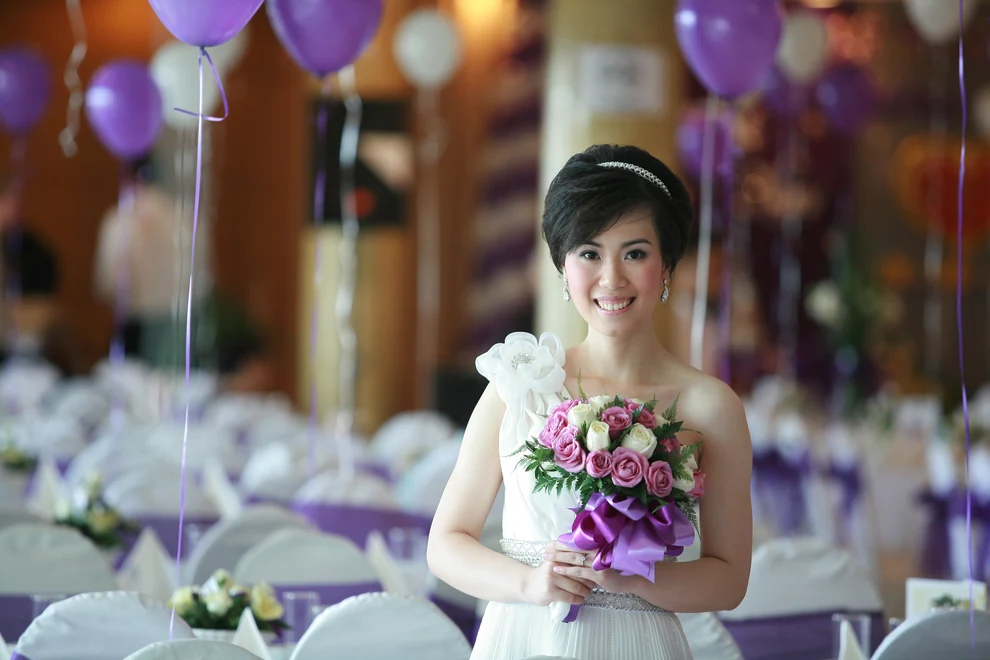 The ceremony itself consists of three parts: exchange of rings, cutting the cake and pouring the wine.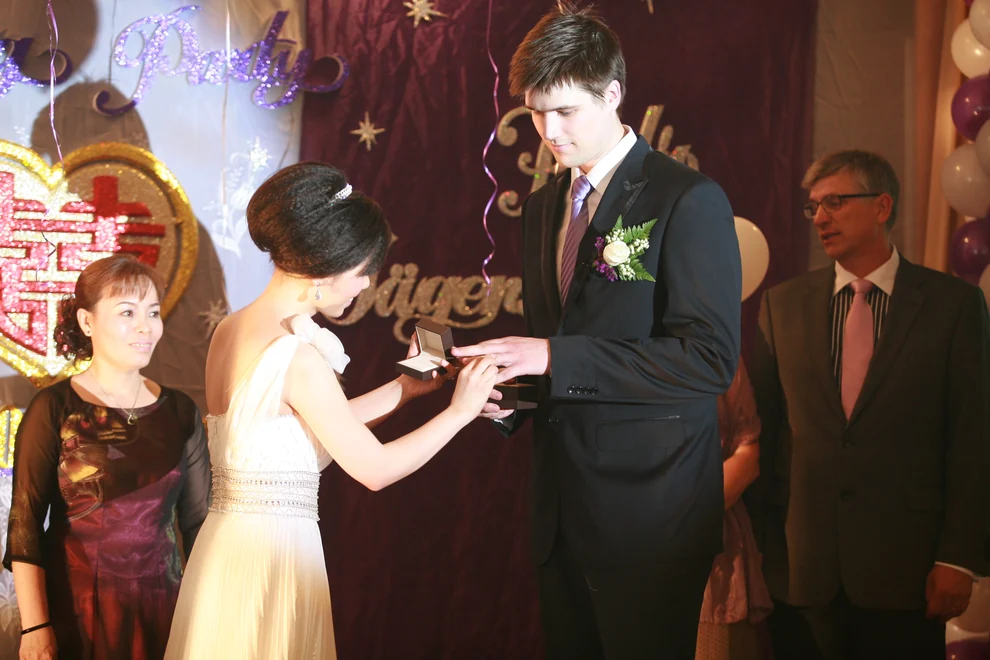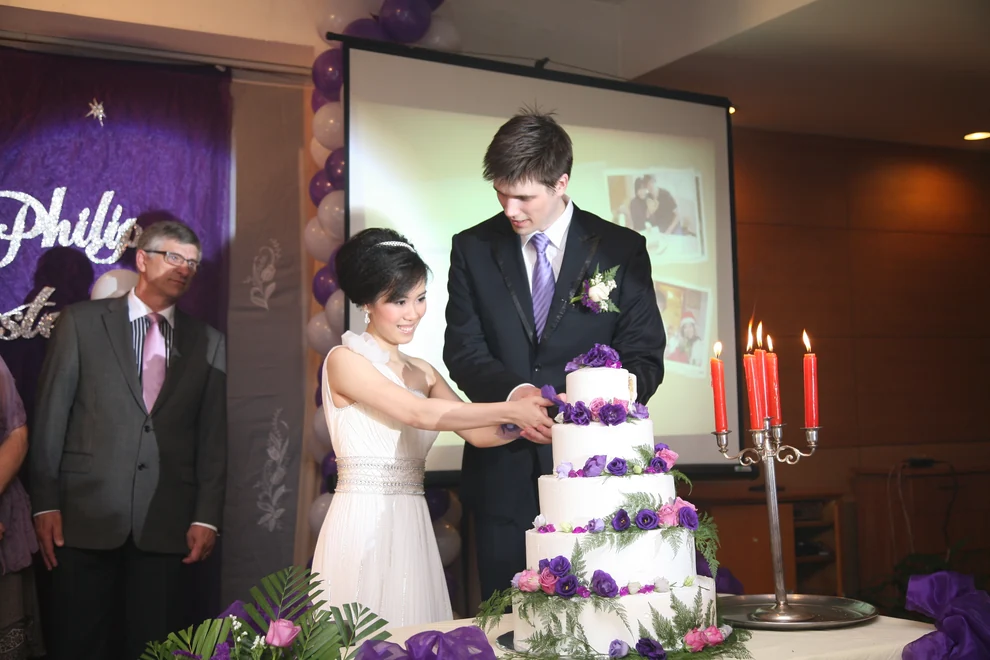 At this point one would normally offer the parents on both sides to drink wine, which we eventually did, but first we spliced in a bit of Swedish tradition – my father giving a speech. I hope to be able to post the transcript and Vietnamese translation of that speech later.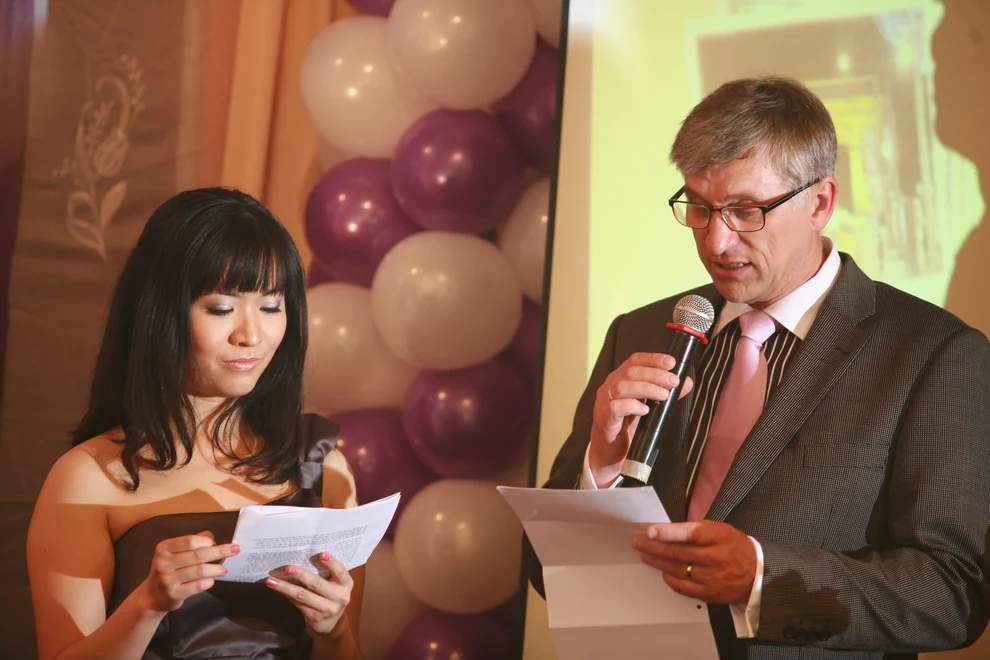 Once the ceremony on stage was over, we walked to each table to thank the guests for attending, taking plenty of pictures along the way.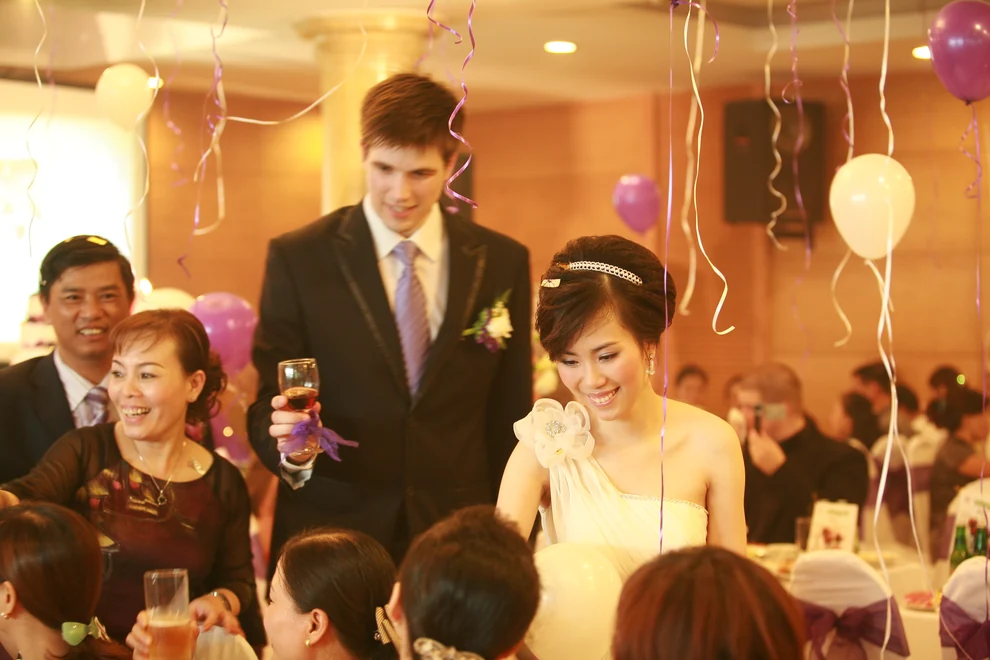 For those who have Facebook, more pictures are available in Nga's wedding album. I leave you with a final picture of the new international family.